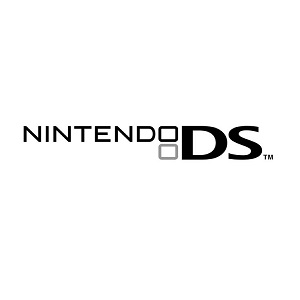 La Nintendo DS, DS pour Dual Screen, Double Screen au Japon), est une console portable créée par Nintendo, sortie fin 2004 au Japon et en Amérique du Nord et en 2005 en Europe. Elle est la principale concurrente de la PlayStation Portable de Sony.
Elle est devenue la console la plus vendue de tous les temps au cours du mois de décembre 20122 détrônant ainsi la PlayStation 2 de Sony (sortie en 2000). Son jeu phare, New Super Mario Bros. est quant à lui l'un des jeux les plus vendus du monde.

---
BOITE DS : PHANTOM HOURGLASS
CASTLEVANIA: PORTRAIT OF RUIN
DONKEY KONG: JUNGLE CLIMBER
DRAGON QUEST IX: LES SENTINELLES DU FIRMAMENTS
FINAL FANTASY XII: REVENANT WINGS
FINAL FANTASY CRYSTAL CHRONICLES: ECHOES OF TIME
FINAL FANTASY CRYSTAL CHRONICLES: RING OF FATES
FINAL FANTASY FABLES : CHOCOBO TALES
GANBARE GOEMON : TOUJAI DOUCHUU OOEDO TENGURIGAESHI NO MAKI
IROZUKI TINGLE NO KOI NO BALLOON TRIP
MARIO & LUIGI: LES FRÈRES DU TEMPS
MARIO & LUIGI: VOYAGE AU CENTRE DE BOWSER
MARIO & SONIC AUX JEUX OLYMPIQUES D'HIVER
MARIO VS. DONKEY KONG : PAGAILLE A MINI-LAND!
MARIO VS. DONKEY KONG 2 : LA MARCHE DES MINI
MEGA MAN BATTLE NETWORK 5: DOUBLE TEAM DS
MEGA MAN STAR FORCE : DRAGON
MEGA MAN STAR FORCE : PEGASUS
MOGITATE TINGLE NO BARA IRO HAPPY LAND
RESIDENT EVIL: DEADLY SILENCE
SONIC & SEGA ALL-STARS RACING
SONIC CHRONICLES : LA CONFRÉRIE DES TÉNÈBRES 
THE LEGEND OF ZELDA : PHANTOM HOURGLASS

THE LEGEND OF ZELDA : PHANTOM HOURGLASS
THE LEGEND OF ZELDA : SPIRIT TRACKS

THE LEGEND OF ZELDA : SPIRIT TRACKS
WARIO: MASTER OF DISGUISE