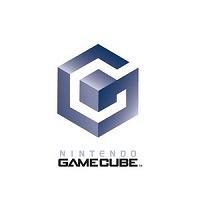 La (ou le) GameCube est une console de jeux vidéo de salon du fabricant japonais Nintendo, sortie en 2001 (2002 en Europe), développée en association avec IBM, NEC et ATI. Ce fut la dernière des consoles de sixième génération, qui comporte la PlayStation 2 de Sony, la Xbox de Microsoft, et la Dreamcast de Sega.

---
BATEN KAITOS: OWARANAI TSUBASA TO USHINAWARETA UMI
BATEN KAITOS II: HAJIMARI NO TSUBASA TO KAMIGAMI NO SHISHI
BIOHAZARD 0 TRIAL VERSION
BIOHAZARD 3 : LAST ESCAPE
BIOHAZARD CODE: VERONICA COMPLETE
CAPCOM VS. SNK 2 EO: MILLIONAIRE FIGHTING 2001
CRASH BANDICOOT 4: SAKURETSU! MAJIN POWER
CRASH BANDICOOT BAKUSOU! NITRO KART
CRASH BANDICOOT: GACCHANKO WORLD
DANCE DANCE REVOLUTION WITH MARIO
DAIRANTOU SMASH BROTHERS X
FINAL FANTASY CRYSTAL CHRONICLES
FIRE EMBLEM : SOUEN NO KISEKI
GROOVE ADVENTURE RAVE : FIGHTING LIVE
HUDSON SELECTION VOL.4 : TAKAHASHI MEIJIN NO BOUKEN JIMA
LUPIN III : UMI NI KIETA HIHOU
MARIO KART : DOUBLE DASH!!
METROID PRIME 2: DARK ECHOES
MONOPOLY: MEZASE!! DAIFUGOU JINSEI!!
NARUTO: GEKITO NINJA TAISEN! 2
NARUTO: GEKITO NINJA TAISEN! 3
NARUTO: GEKITO NINJA TAISEN! 4
NBA STREET V3 : MARIO DE DUNK
NINTENDO PUZZLE COLLECTION
PHANTASY STAR ONLINE EPISODE I & II
PHANTASY STAR ONLINE EPISODE I & II
PHANTASY STAR ONLINE EPISODE I & II PLUS
PHANTASY STAR ONLINE EPISODE III : CARD REVOLUTION
PHANTASY STAR ONLINE TRILOGY BOX
POKEMON BOX: RUBY AND SAPPHIRE
POKEMON XD: YAMI NO KAZE DARK LUGIA
ROCKMAN X COMMAND MISSION
SONIC ADVENTURE 2 : BATTLE
SUPER MARIO STADIUM MIRACLE BASEBALL
THE LEGEND OF ZELDA COLLECTION
THE LEGEND OF ZELDA : 4 SWORDS ADVENTURES
THE LEGEND OF ZELDA : THE WIND WAKER
THE LEGEND OF ZELDA : THE WIND WAKER
VIEWTIFUL JOE: BATTLE CARNIVAL
VIRTUA FIGHTER CYBER GENERATION