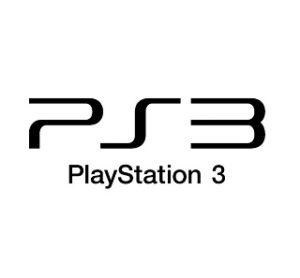 La PlayStation 3 (abrégé officiellement PS3) est une console de jeux vidéo de septième génération commercialisée par Sony. Elle est sortie le 11 novembre 2006 au Japon, le 17 novembre 2006 en Amérique du Nord et le 23 mars 2007 en Europe. Elle succède à la PlayStation 2 (qui avait elle-même succédé à la PlayStation), et concurrence la Xbox 360, et, indirectement la Wii.
En décembre 2009, plus de 500 titres originaux ont été commercialisés sur la console.

---
BIOHAZARD 5: ALTERNATIVE EDITION
BIOHAZARD : OPERATION RACCOON CITY
CASTLEVANIA: LORDS OF SHADOW
DRAGON BALL: RAGING BLAST
◊
— 12/11/2009
◊ BANDAI NAMCO GAMES

FINAL FANTASY XIV: SHINSEI EORZEA
◊
— 27/08/2013  (FF XIV Online: A Realm Reborn)
◊ SQUARE ENIX

GRAND THEFT AUTO: EPISODES FROM LIBERTY CITY
◊
— 10/06/2010
◊ ROCKSTAR GAMES

LIGHTNING RETURNS: FINAL FANTASY XIII
MARVEL VS. CAPCOM 3: FATE OF TWO WORLDS
◊
— 17/02/2011
◊ CAPCOM

MONSTER HUNTER PORTABLE 3RD HD VER.
◊
— 25/08/2011
◊ CAPCOM

MONSTER HUNTER FRONTIER G
◊
— 20/11/2013  (Beginner's Package)
◊ CAPCOM

◊
— 01/11/2012
◊ BANDAI NAMCO GAMES

WOLFENSTEIN: THE NEW ORDER
◊
— 05/06/2014
◊ BETHESDA SOFTWORKS