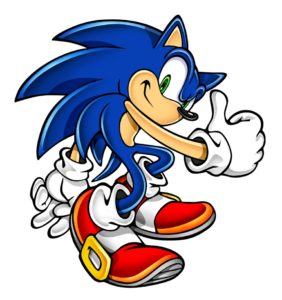 Sonic, enregistré en tant que marque commerciale sous le nom de Sonic the Hedgehog (Sonic le Hérisson), est un personnage de jeu vidéo et le personnage principal de la série de jeux vidéo Sonic the Hedgehog éditée par Sega, ainsi que d'un bon nombre de séries dérivées de comics, de dessins animés et d'un film. Le premier jeu vidéo Sonic, Sonic the Hedgehog, est sorti le 23 juin 1991 dans le but de doter Sega d'une mascotte qui puisse rivaliser avec celle de leur concurrent Nintendo, Mario. Depuis, Sonic est devenu l'un des personnages de jeu vidéo les plus connus au monde. En 2005, Sonic est le premier personnage intronisé au Walk of Game, en même temps que Link et Mario.
Les designers Naoto Ōshima, Hirokazu Yasuhara et le programmeur Yuji Naka sont généralement crédités pour la création du personnage, un hérisson de 15 ans, qui a le pouvoir de courir à une vitesse supersonique et de se recroqueviller en une boule pour attaquer ses ennemis.
Initialement cantonné au jeu de plate-forme, Sonic s'est depuis initié à d'autres styles comme le jeu de course (Sonic R), de flipper (Sonic the Hedgehog Spinball), ou de combat (Sonic Battle).

---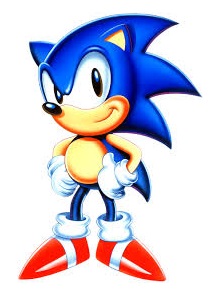 ◊

  26/07/1991
◊ SEGA
◊
Fr:
Sonic The Hedgehog

◊

  25/10/1991
◊ SEGA

MEGA DRIVE CLASSIC COLLECTION VOLUME 1
◊

  03/09/2010
◊ SEGA

◊

  29/05/2018  (Sous Blister)
◊ SEGA

GAME CARDS SONIC THE HEDGEHOG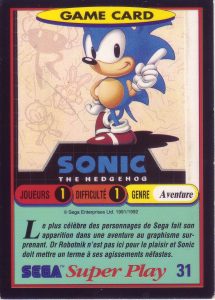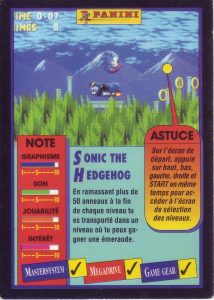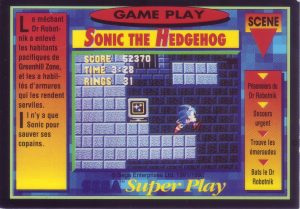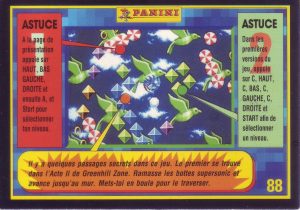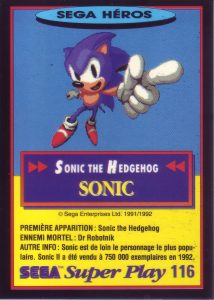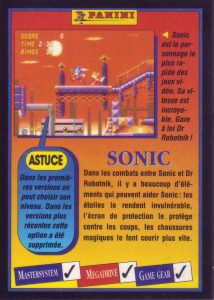 ◊

  1994  (Super Play)
◊ PANINI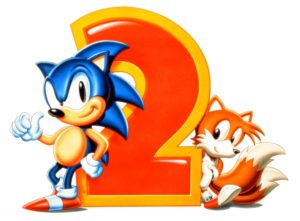 ◊

  16/10/1992
◊ SEGA

◊

  21/11/1992
◊ SEGA
◊
Fr:
Sonic The Hedgehog 2

◊

  21/11/1992
◊ SEGA
◊
Fr:
Sonic The Hedgehog 2

MEGA DRIVE CLASSIC COLLECTION VOLUME 2
◊

  05/10/2010
◊ SEGA

GAME CARDS SONIC THE HEDGEHOG 2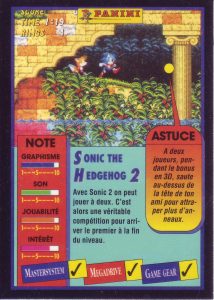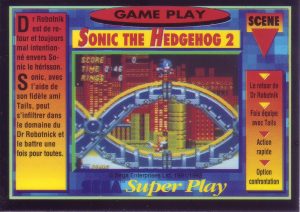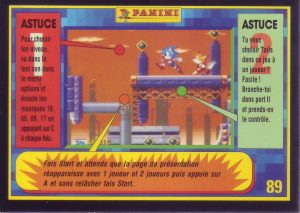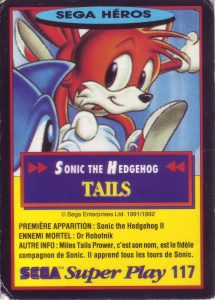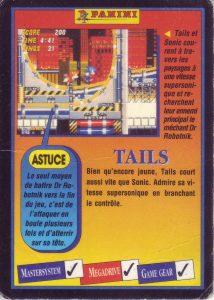 ◊

  1994  (Super Play)
◊ PANINI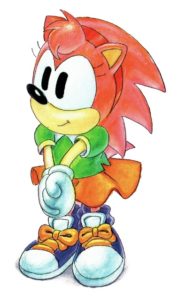 ◊

  23/09/1993
◊ SEGA
◊
Fr:
Sonic CD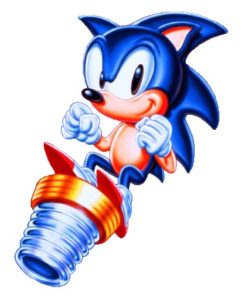 ◊

  11/1993
◊ SEGA

◊

  19/11/1993  (Sonic & Tails Pack)
◊ SEGA
◊ Fr: Game Gear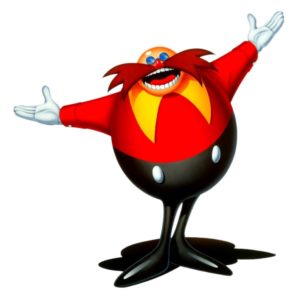 ◊

  27/05/1994
◊ SEGA
◊
Fr:
Sonic The Hedgehog 3

MEGA DRIVE CLASSIC COLLECTION VOLUME 3
◊

  26/11/2010
◊ SEGA

MEGA FORCE : SPÉCIAL SONIC
◊

  07/1994
◊ MEGAPRESS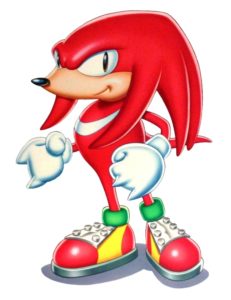 ◊

  19/10/1994
◊ SEGA
◊
Fr:
Sonic & Knuckles

JOYPAD : ASTUCE MANIA N°9
◊

  04/1995
◊ YELLOW MEDIA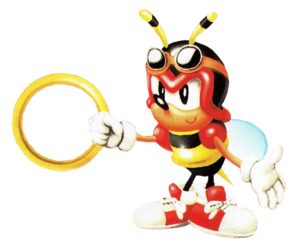 ◊

  21/04/1995
◊ SEGA
◊
Fr:
Knuckles' Chaotix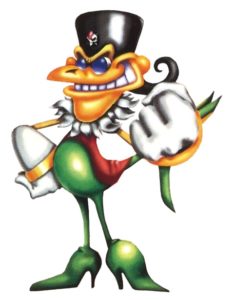 ◊

  22/09/1995
◊ SEGA
◊
Fr:
Tails Adventure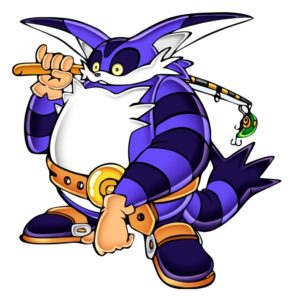 ◊

  23/12/1998
◊ SEGA
◊
Fr:
Sonic Adventure

◊

  19/06/2003
◊ SEGA
◊
Fr:
Sonic Adventure DX : Director's Cut

◊

  25/02/2011
◊ SEGA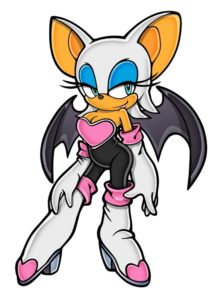 ◊

  30/06/2001  (Birthday Pack)
◊ CAPCOM
◊ Fr: Sonic Adventure 2

SONIC ADVENTURE 2 : BATTLE
◊

  20/12/2001
◊ SEGA
◊
Fr:
Sonic Adventure 2 Battle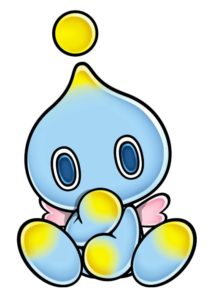 ◊

  08/03/2002
◊ SEGA
◊
Fr:
Sonic Advance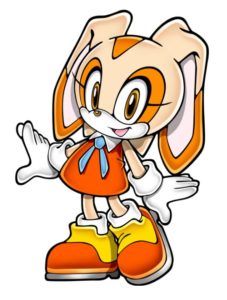 ◊

  19/12/2002
◊ SEGA
◊
Fr:
Sonic Advance 2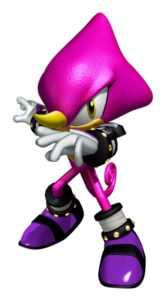 ◊

  30/12/2003
◊ SEGA
◊
Fr:
Sonic Heroes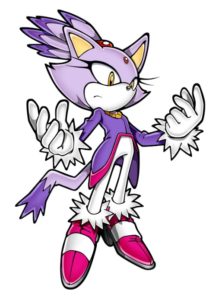 ◊

  18/11/2005
◊ SEGA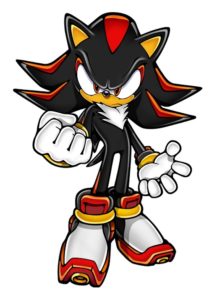 ◊

  15/12/2005
◊ SEGA
◊
Fr:
Shadow The Hedgehog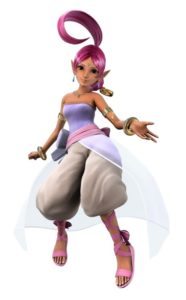 SONIC AND THE SECRET RINGS
◊

  02/03/2007
◊ SEGA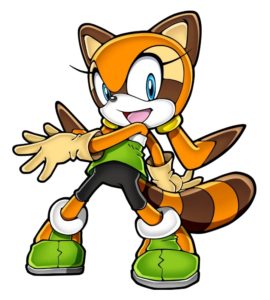 ◊

  14/09/2007
◊ SEGA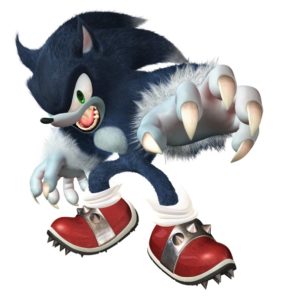 SONIC UNLEASHED : LA MALÉDICTION DU HÉRISSON
◊

  18/12/2008
◊ SEGA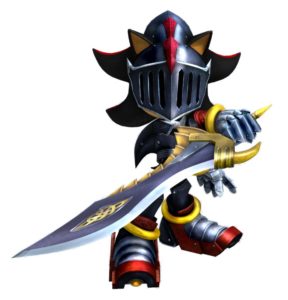 SONIC ET LE CHEVALIER NOIR
◊

  13/03/2009
◊ SEGA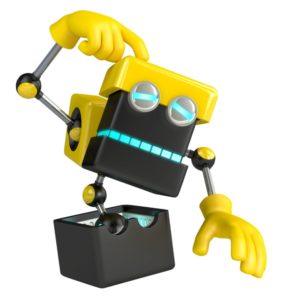 ◊

  12/11/2010
◊ SEGA

◊

  12/11/2010
◊ SEGA

◊

  07/09/2021  (Sous Blister)
◊ SEGA

◊

  01/10/2021  (Edition Day One) (Sous Blister)
◊ SEGA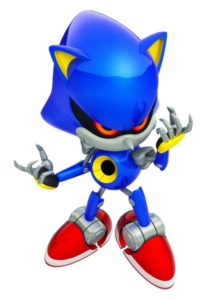 ◊

  04/11/2011  (Sous Blister)
◊ SEGA

◊

  25/11/2011
◊ SEGA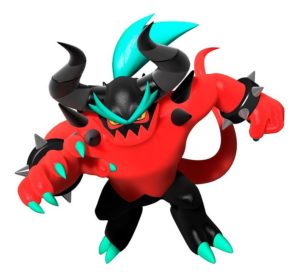 ◊

  18/10/2013
◊ SEGA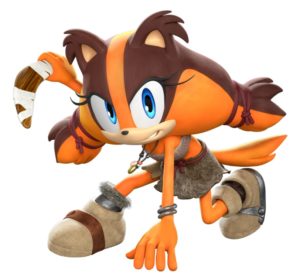 SONIC BOOM : L'ASCENSION DE LYRIC
◊

  21/11/2014
◊ SEGA

SONIC BOOM : LE CRISTAL BRISÉ
◊

  21/11/2014
◊ SEGA

SONIC BOOM : LE FEU ET LA GLACE
◊

  30/09/2016
◊ SEGA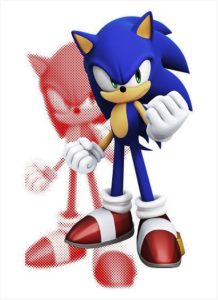 ◊

  07/11/2017  (Sous Blister)
◊ SEGA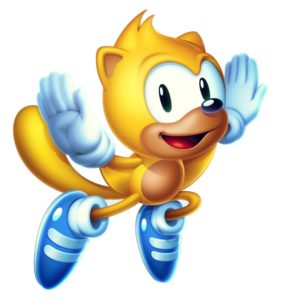 ◊

  17/07/2018
◊ SEGA

◊

  17/07/2018  (Sous Blister)
◊ SEGA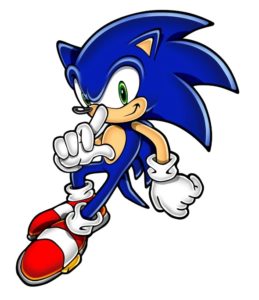 ◊

  19/12/2002
◊ SEGA
◊
Fr:
Sonic Mega Collection

◊

  11/08/2005
◊ SEGA
◊
Fr:
Sonic Gems Collection

◊

  12/03/2010
◊ SEGA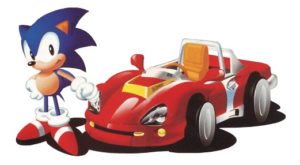 ◊

  18/03/1994
◊ SEGA
◊
Fr:
n/a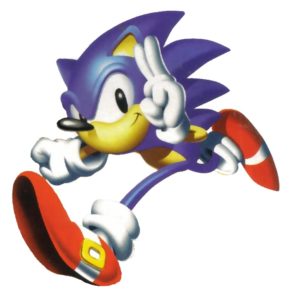 ◊

  04/12/1997
◊ SEGA
◊
Fr:
Sonic R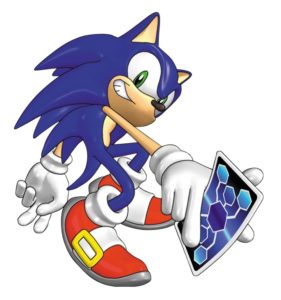 ◊

  21/12/2000
◊ SEGA
◊
Fr:
Sonic Shuffle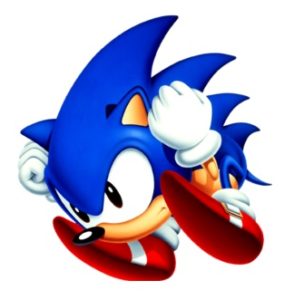 ◊

  17/07/2003
◊ SEGA
◊
Fr:
Sonic Pinball Party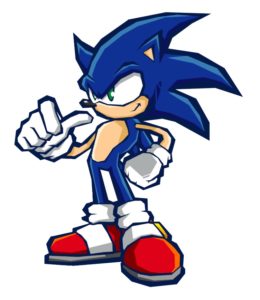 ◊

  04/12/2003
◊ SEGA
◊
Fr:
Sonic Battle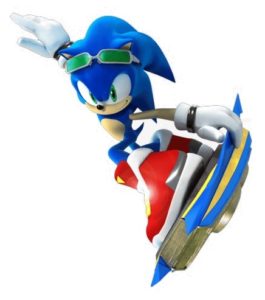 ◊

  23/02/2006
◊ SEGA
◊
Fr:
Sonic Riders

SONIC RIDERS ZERO GRAVITY
◊

  22/02/2008
◊ SEGA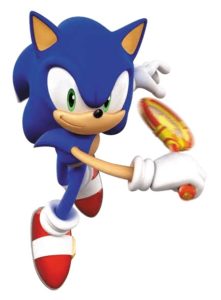 ◊

  20/03/2008
◊ SEGA

◊

  28/03/2008
◊ SEGA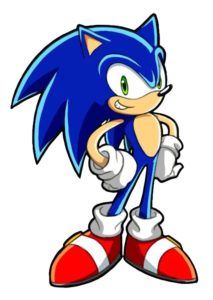 SONIC CHRONICLES : LA CONFRÉRIE DES TÉNÈBRES 
◊

  26/09/2008
◊ SEGA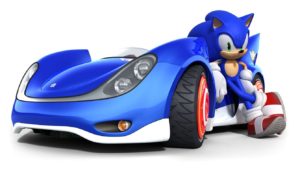 SONIC AND SEGA ALL-STARS RACING
◊

  26/02/2010
◊ SEGA

SONIC & SEGA ALL-STARS RACING
◊

  26/02/2010
◊ SEGA

SONIC & SEGA ALL-STARS RACING
◊

  26/02/2010
◊ SEGA

SONIC & ALL-STARS RACING TRANSFORMED
◊

  16/11/2012
◊ SEGA

SONIC & ALL-STARS RACING TRANSFORMED
◊

  08/02/2013  (Edition Limitée)
◊ SEGA

◊

  21/05/2019
◊ SEGA

◊

  21/05/2019  (Sous Blister)
◊ SEGA

◊

  21/05/2019  (Special Edition) (Sous Blister)
◊ SEGA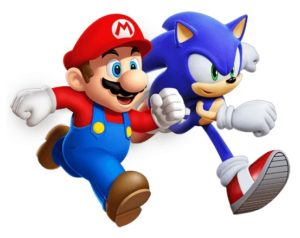 MARIO & SONIC AUX JEUX OLYMPIQUES
◊

  23/11/2007
◊ NINTENDO SEGA

MARIO & SONIC AUX JEUX OLYMPIQUES
◊

  08/02/2008
◊ SEGA

MARIO & SONIC AUX JEUX OLYMPIQUES D'HIVER
◊

  16/10/2009
◊ SEGA

MARIO & SONIC AUX JEUX OLYMPIQUES D'HIVER
◊

  16/10/2009
◊ SEGA

MARIO & SONIC AUX JEUX OLYMPIQUES DE LONDRES 2012
◊

  18/11/2011
◊ SEGA

MARIO & SONIC AUX JEUX OLYMPIQUES DE LONDRES 2012
◊

  10/02/2012
◊ SEGA

MARIO & SONIC AUX JEUX OLYMPIQUES D'HIVER DE SOTCHI 2014
◊

  08/11/2013
◊ NINTENDO

MARIO & SONIC AUX JEUX OLYMPIQUES DE RIO 2016
◊

  08/04/2016
◊ NINTENDO

MARIO & SONIC AUX JEUX OLYMPIQUES DE RIO 2016
◊

  24/06/2016
◊ NINTENDO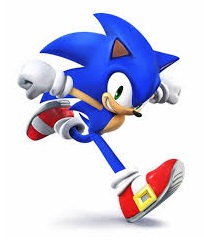 ◊

  20/02/2015  (Sous Blister)
◊ NINTENDO

SONIC THE HEDGEHOG™ – GREEN HILL ZONE
◊ Référence : 21331
◊

  01/01/2022
◊ Nombre de pièces : 1125  (4 figurines)

SONIC ET LE DÉFI DU LOOPING DE GREEN HILL ZONE
◊ Référence : 76994
◊

  01/08/2023
◊ Nombre de pièces : 802  (9 figurines)

SONIC CONTRE LE DEATH EGG ROBOT DU DR. EGGMAN
◊ Référence : 76993
◊

  01/08/2023
◊ Nombre de pièces : 615  (6 figurines)

L'ÎLE DE SAUVETAGE DES ANIMAUX D'AMY
◊ Référence : 76992
◊

  01/08/2023
◊ Nombre de pièces : 388  (6 figurines)

L'AVION TORNADO ET L'ATELIER DE TAILS
◊ Référence : 76991
◊

  01/08/2023
◊ Nombre de pièces : 276  (4 figurines)

SONIC ET LE DÉFI DE LA SPHÈRE DE VITESSE
◊ Référence : 76990
◊

  01/08/2023
◊ Nombre de pièces : 292  (3 figurines)